05 Aug 2022
Corporate Communication
PT Gapura Angkasa managed to achieve ISAGO certification (IATA Safety Audit for Ground Operations) after the audit was conducted at the Head Office, Gapura Building, Kemayoran, Jakarta on 27 – 29 June 2022. In addition to the Head Office, the ISAGO audit was also conducted in three other locations, the Soekarno-Hatta International Airport Main Branch Office, Cengkareng (CGK), Main Branch Office of Warehouse & Logistics Soekarno-Hatta International Airport (CGO) on 30 June – 02 July 2022, and Type B Branch Office for Ngurah Rai International Airport, Denpasar(DPS) on 05 – 07 July 2022.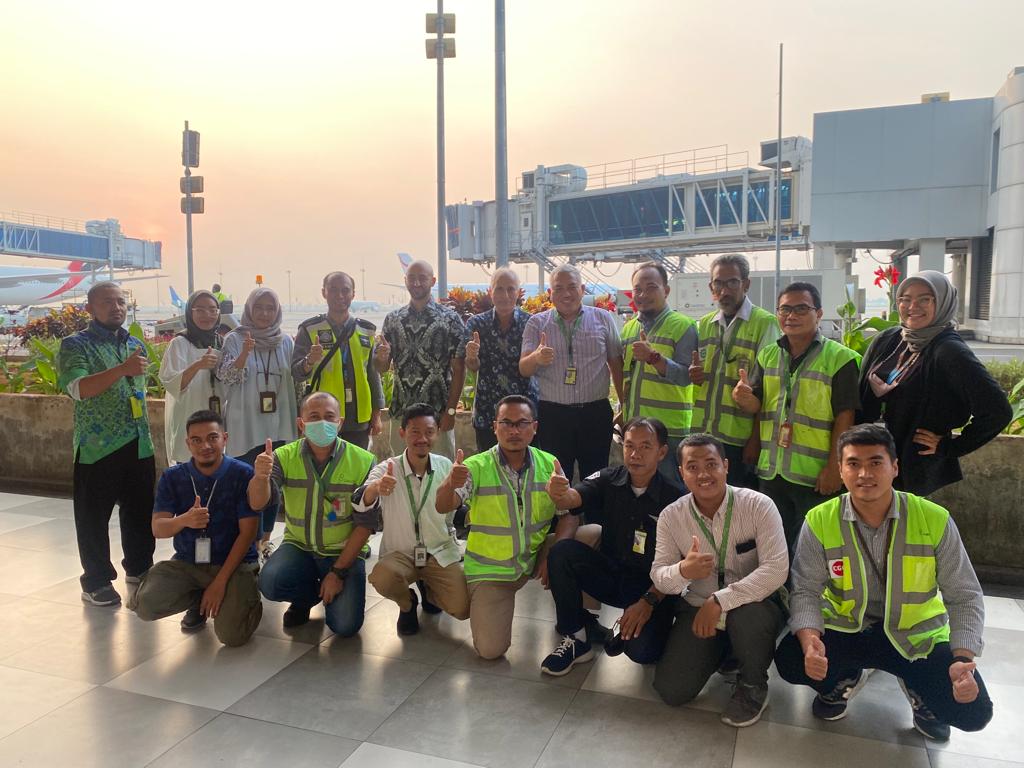 ISAGO is an audit program for companies ground handling serving airlines at the airport. This audit has relevant standards for the entire company ground handling in the world, which measures the performance of the GSP (Ground Service Providers), give a rating assessment independent of all aspects of service management and delivery ground handling which is safeso that it has international quality.
The appointed auditor team is a qualified professional auditor, who has gone through aselection process to represent IATA under the auspices of the CoPA (Charter of Professional Auditor), with Mr. Sayed Sobhy Ibrahim from Egypt as Lead Auditor and Mr. Issa Aldababneh from Jordan as Auditor who was appointed as the Auditor Team for the four audit sites.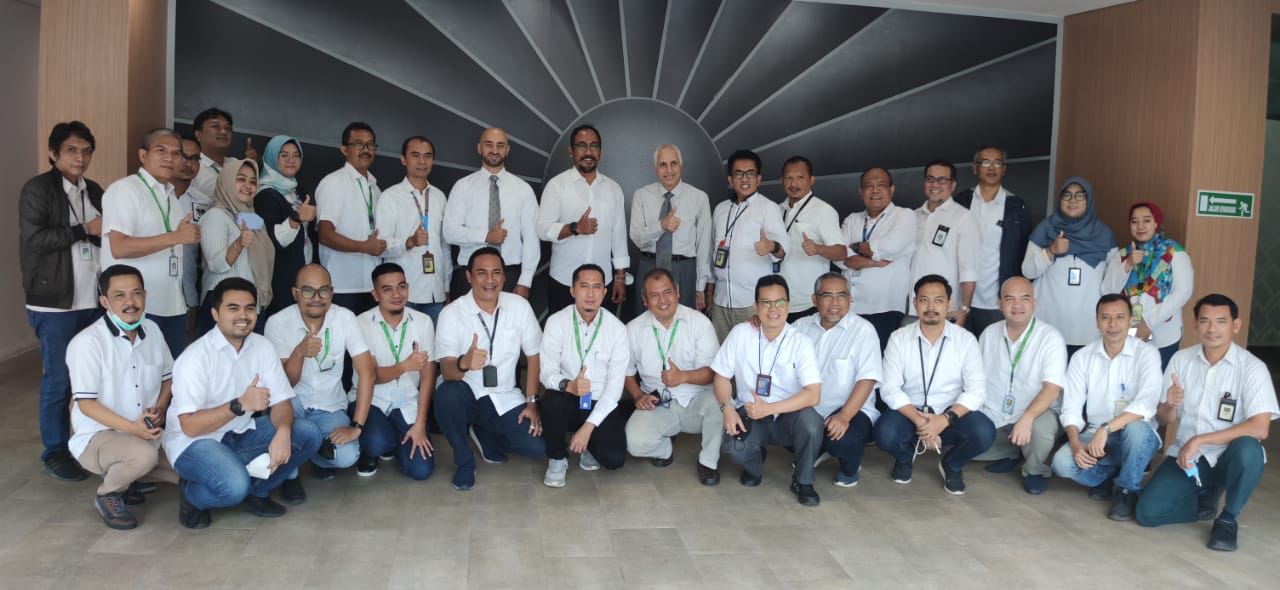 During the Head Office audit, the opening meeting was held on Monday, 27 June 2022,which was attended by. Capt. Andreas Eko Novianto as Director of Operations & Engineering, Mr. Wasono Waluyo as VP of Safety, Security & Quality Assurance, Mr. I K. Deddy Haryanto as VP of Operation Services, Mr. Jaka Santosa as VP of Maintenance & Engineering Services, Mr. IGN. Raka Sugiartha as VP of Human Capital, Head Office Auditee Team consisting of Senior Managers & Analysts from each responsible unit in accordance with the scope of the ISAGO audit.
In the audit opening meeting, the Director of Operations & Engineering, Capt. Andreas Eko Novianto in his speech said that the ISAGO audit provides benefits to airline companies, ground handlers, the government and airport authorities by providing a better level of operational safety, reducing financing posts, and providing a better understanding of the risks of hazards in a work operation of services ground handling.
On the same occasion in his remarks VP of Safety, Security & Quality Assurance, Mr. Wasono Waluyo said that the main objective of ISAGO is to improve the safety of ground operations through supervision of the implementation of management systems in Ground Services Provider (GSP) and standard operating procedures.
That's it series of audits PT Gapura Angkasa for achieved ISAGO certification (IATA Safety Audit for Ground Operations) in 2022.
Corporate Communication
PT Gapura Angkasa 2022