11 Nov 2022
Super Administrator
Denpasar, Indonesia – For the first time Gapura Learning Center Denpasar celebrated the graduation of Ground Staff Training Class Batch I on Friday (11/11) in Swiss Bel-Inn Hotel Kubu Anyar, Tuban, Bali.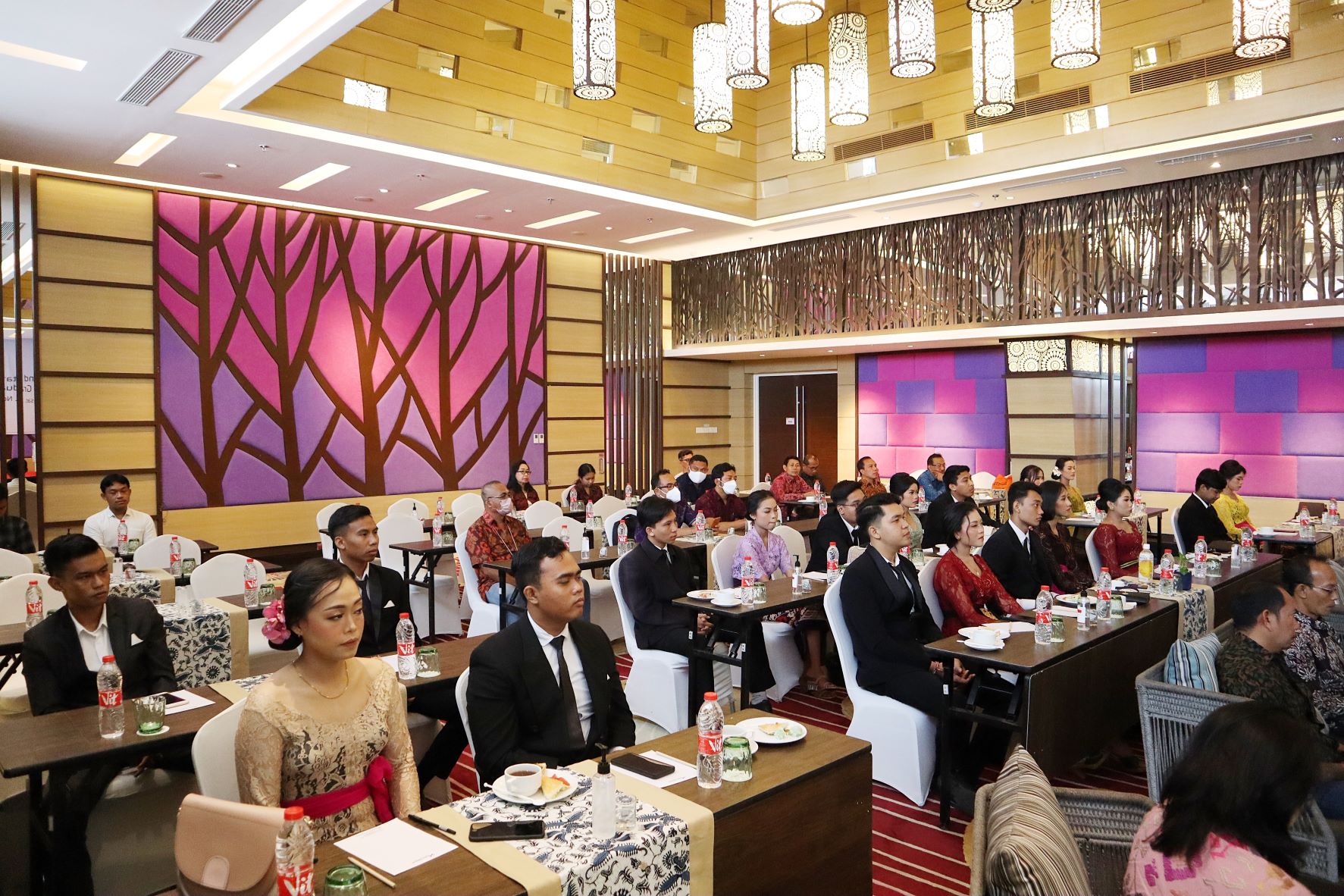 The graduation was followed by 18 students who already finished their 4 months of training for ground handling staff and got accepted in PT Kidora Mandiri Investama and ready to be placed in Gapura Angkasa as staff at the I Gusti Ngurah Rai International Airport, Bali as passengers and baggage handling, and cargo handling staff.


The graduation was also attended by several VIP guests of Gapura Angkasa such as The Director of Commerce and Business Development, Mr. Reza Aulia Hakim, Vice President of Commercial Services, Mr. Uzia Siregar, and Senior Manager of Ancillary Business, Ms. Luh Putu Eka Aryani. The Director and Vice President of Gapura were also pleased to graduate these students directly from them, as they handed the medals and certificates of competence.
The General Manager of Gapura Angkasa Denpasar, Ngakan Made Widiatmika was also present and celebrated this graduation with fellow managers and company's vendors.