20 Jun 2022
Public Relations PT Gapura Angkasa
The 2nd MotoGP series at Pertamina Mandalika International Circuit, entitled Pertamina Grand Prix of Indonesia, has ended and was successfully held on March 18th – 20th , 2022 with Miguel Oliveira, a racer from the Red Bull KTM (RC16) team, as the first winner of the event.

Not only MotoGP, Pertamina Grand Prix of Indonesia 2022 also organizes races for Moto2, Moto3 and Moto-E with a total of 53 teams and 103 world class racers, witnessed live by more than 60 thousand audience and broadcasted worldwide via live broadcasts.
Many unique and interesting stories come from this world's motorcycle racing lovers' grand event, from the accident happened to Repsol Honda racer Marc Marquez, the warm interactions between the racers and local audience, not forgetting the action of rain charmer during ritual of "trying to stop the rain" before the race, and also other interesting stories.
Behind all the stories and success of Pertamina Grand Prix of Indonesia, have you ever imagined how to handle the mobilization of tens of thousands of audience arriving and leaving with the aircrafts, the racers and their teams, as well as the logistics arrangement related to the race itself ?
The organizing committee certainly will not hand over all the related work of arrangement to unprofessional partners.
Gapura Angkasa, as the largest Ground Handling company in Indonesia, is one of the partners trusted by the organizing committee to handle passengers, including racers and their teams who specifically boarded with Garuda Indonesia and Citilink Airlines. Gapura Angkasa also trusted to handle logistics cargo from several competing racing teams.
To ensure all operational activities handle the needs of the Pertamina Grand Prix of Indonesia 2022, the Director of Operations & Engineering PT. Gapura Angkasa, Capt. Andreas Eko Novianto accompanied by Vice President Operation Service, I Ketut Deddy and General Manager of the Lombok Branch, Dady Setaidi, deliver direct brief and instructions to all operational levels involved in handling this grand event.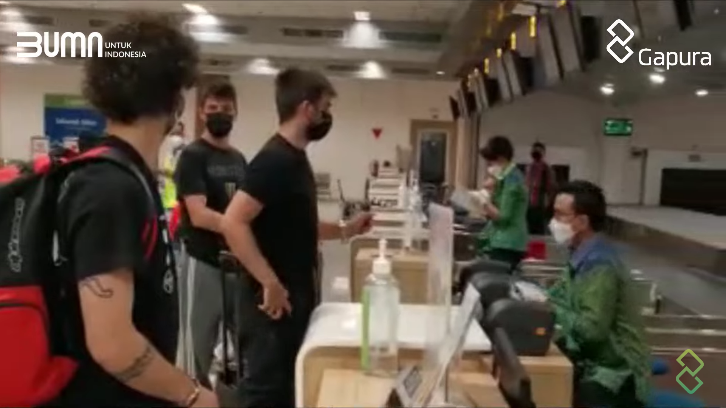 The logistics of MotoGP 2022 are transported using freighter aircraft or cargo aircraft with a total logistics of 404 Tons using Boeing 772 and Boeing 747 aircraft.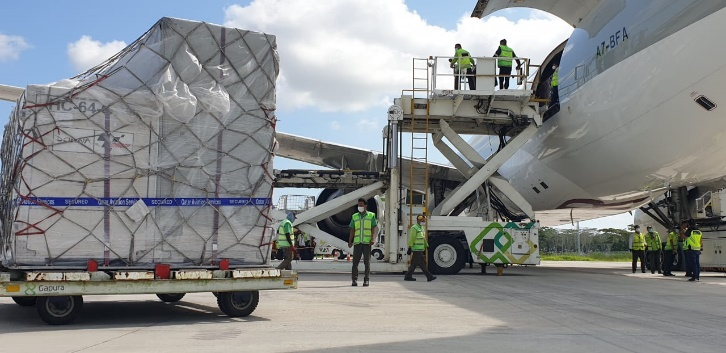 In addition to the handling at Lombok Airport, Gapura Angkasa also handles logistics cargo in the circuit area, ensuring all MotoGP cargo and logistics are completely safe and in accordance with flight safety standards.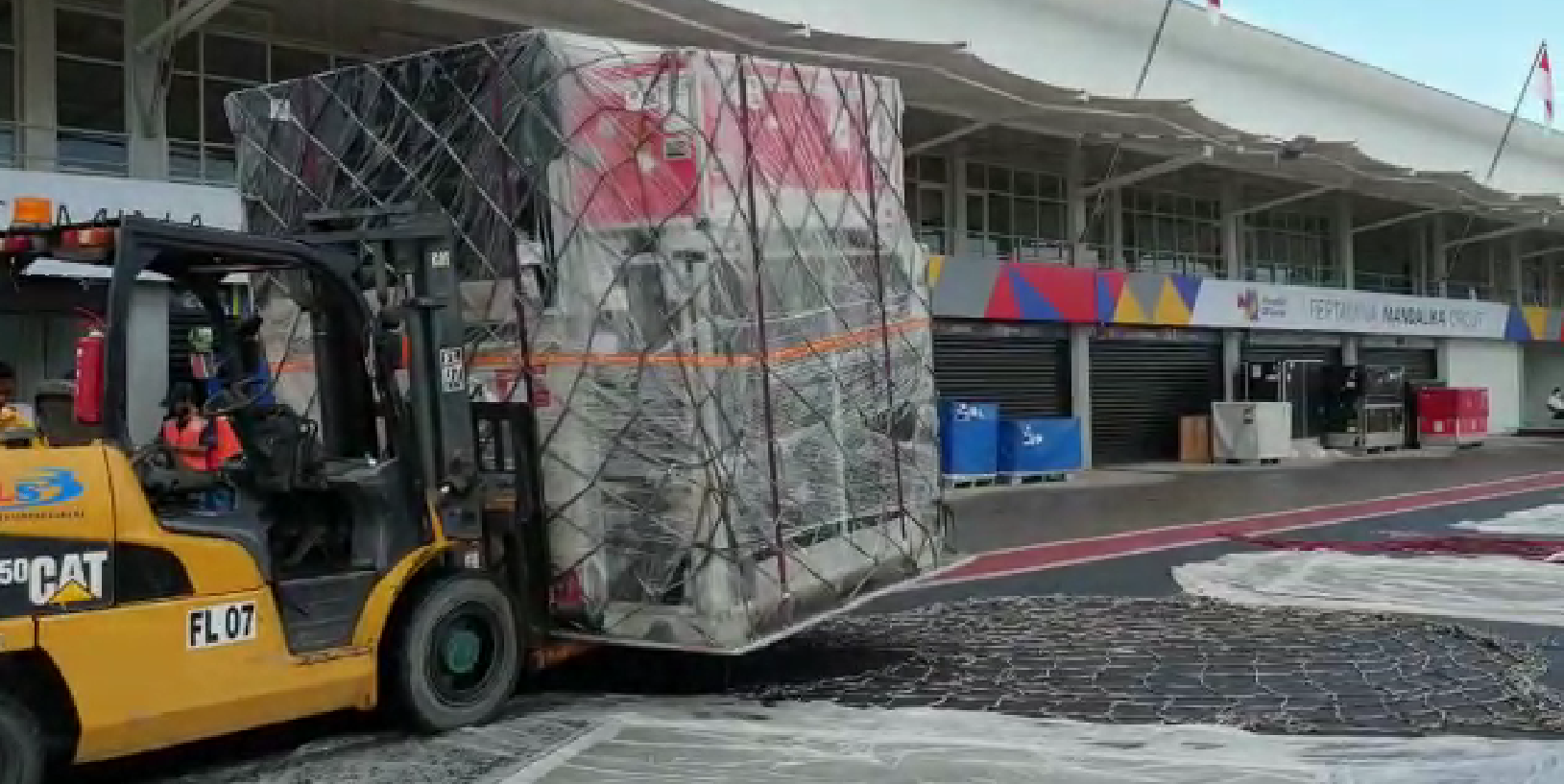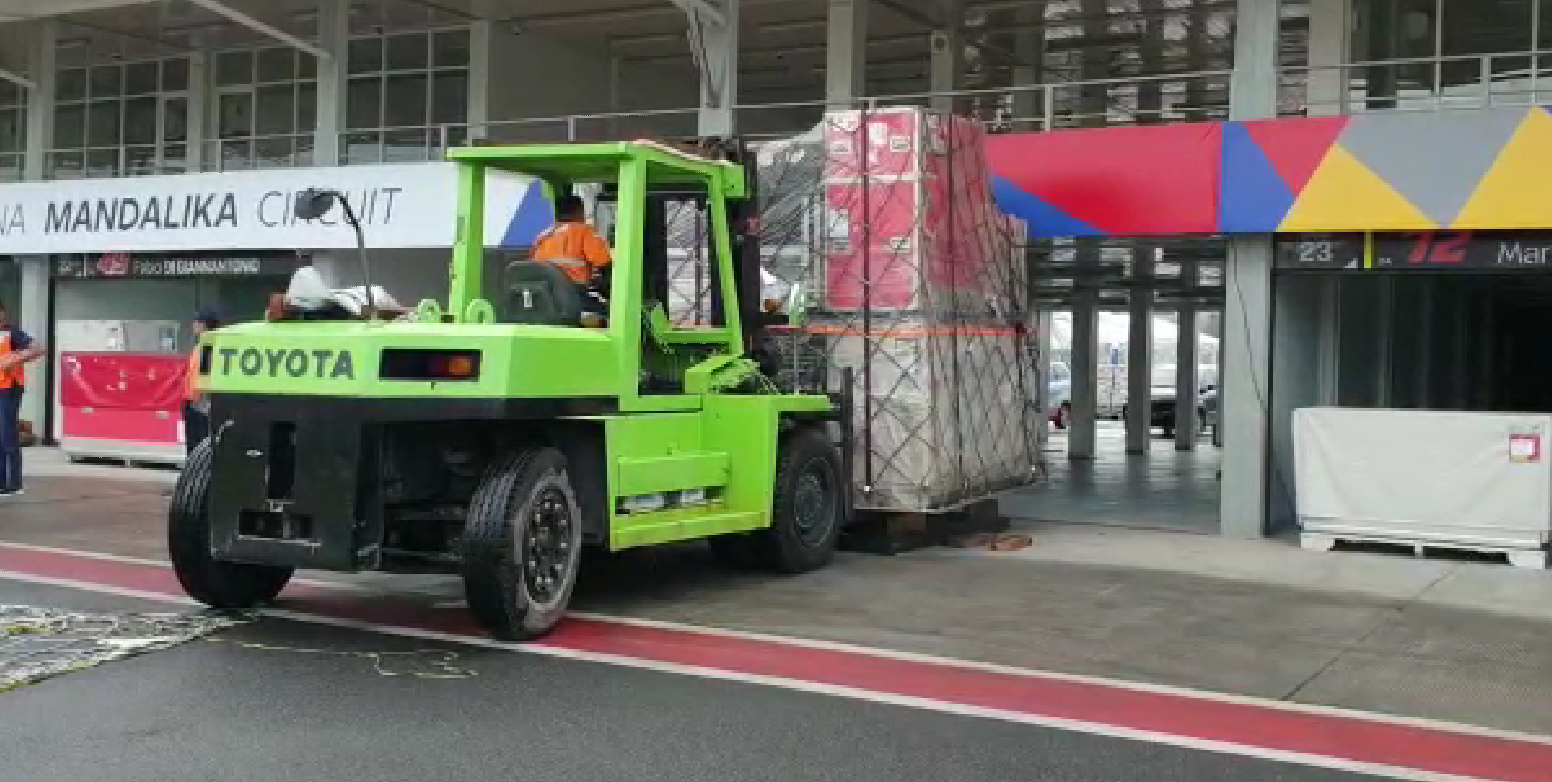 Finally, the world's biggest motorcycle racing event which all motorcycle racing lovers have been waiting for after being absent for 25 years, can be held successfully again in Indonesia.
Hopefully Pertamina Grand Prix of Indonesia 2022 can be one of the great momentums of introducing Indonesia to the international world.
The entire Gapura Angkasa team involved on duty directly or indirectly in this event, are striving to continue to be the best and professional partners in the success of other international-scale events.
See you again in MotoGP 2023.
Visit the Gapura Angkasa Official Youtube Channel to see more details regarding the handling of MotoGP 2022.
Don't forget to subscribe and share.
Bravo Indonesia….
Bravo Gapura Angkasa….