30 Jan 2023
Corporate Communication
PT Gapura Angkasa's 2023 Ceremony on Monday 16th January, 2023 were carried out in a hybrid with online by zoom meetings and offline which took place in the Towbarless Room, Gapura Angkasa Building, Kemayoran, Jakarta. This event was attended by Mr. Widyaka Nusapati as the Director of Finance & Risk Management and the Acting Main Director. Mr. Reza Aulia Hakim as Director of Commercial & Business Development, Mrs. Rini Indrawati as Director of HR & Corporate Strategy, and was attended by all Vice Presidents, General Managers, Senior Managers, Senior Leader Station Heads and all Siperkasa Management of PT Gapura Angkasa.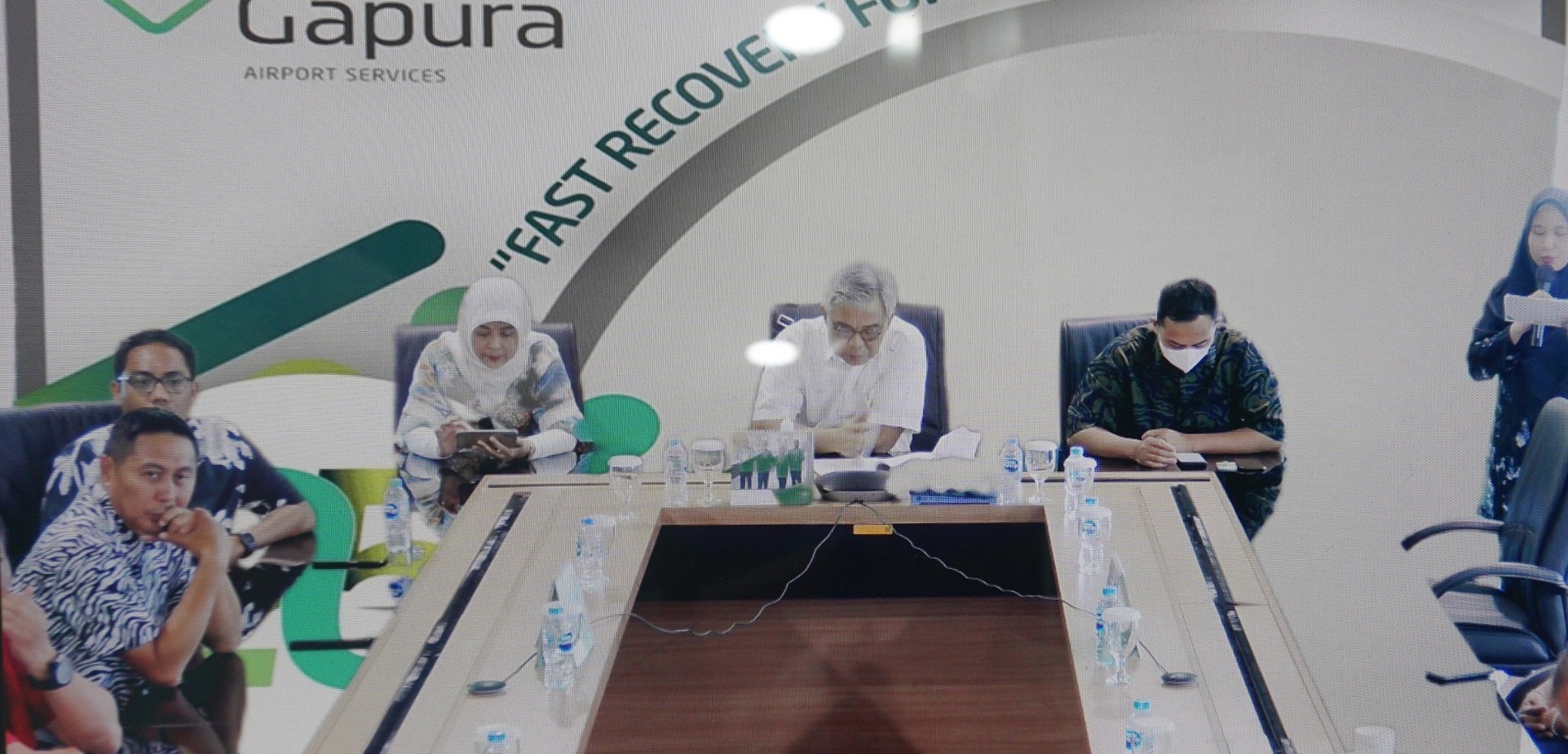 On this occasion, Mr. Widyaka Nusapati, in one of his remarks, revealed that the real competition is not between other ground handling companies, but the real competition is competition with ourselves, competing with our laziness, competing with our reluctance to change, competing with desire give up easily, compete with ourselves in the past, so that we are more qualified in the present, and in the future. We also need to realize that competition is not only about beating others, not about surpassing others, not about being first, but about conquering ourselves, this is the real competition.
The last invitation I want to convey, especially for the younger generation is to always do and give the best for the company as well as for this nation and country, increase knowledge that is useful not only for ourselves because it is easier to achieve individual success, but it is difficult to build success together. In 2023 we are ready to serve red and white for the glory of the nation, ready to serve and be the pride of Indonesia.
The series of events began with singing the Indonesia Raya song, followed by the screening of the AKHLAK video, then remarks on work readiness in 2023 by The Director of Finance & Risk Management and the Acting Main Director, the event was closed with a group photo and hospitality.