20 Jan 2023
Corporate Communication
The handover ceremony for the position of President Commissioner of PT Gapura Angkasa was held on Friday January 13th, 2023 at the Garuda Indonesia Kebon Sirih Building, Jakarta. This event was attended by Mr. Prasetio, Mr. Ade R Susardi as the Main Commissioner, Mr. Nur Kartika as the Independent Commissioner, Mr. Widyaka Nusapati as the Director of Finance & Risk Management and the Acting Main Director. Mr. Reza Aulia Hakim as Director of Commercial & Business Development, Mr. Andreas Eko Novianto as Director of Operations & Engineering, Mrs. Rini Indrawati as Director of HR & Corporate Strategy, Mr. Deni Krisnowibowo as Risk & Business Development Committee. Mr. Atje as the Audit Committee, and attended by the entire ranks of the Vice President of PT Gapura Angkasa.
Mr. Prasetio in his remarks expressed his gratitude to all the Directors and employees for being given the opportunity to carry out the mandate well as the President Commissioner of PT Gapura Angkasa, he hopes that all expectations, company goals and success can be achieved, thus creating good for the company, customers and employees.
On this occasion, Mr. Ade R Susardi expressed his hope that in the future Gapura can become a company that has the best quality service in both the field of Ground Handling on a national and international scale.
Mr. Widyaka Nusapati also expressed to Mr. Ade R Sudardi that he was welcome and joined the Gapura Angkasa family, he also thanked Mr. Prasetio that for about two and a half years they have jointly advanced PT Gapura Angkasa, especially during the most difficult times in the world Due to the significant impact of the Covid-19 Pandemic, Gapura has survived to this day because of the result of the joint work of all stakeholders.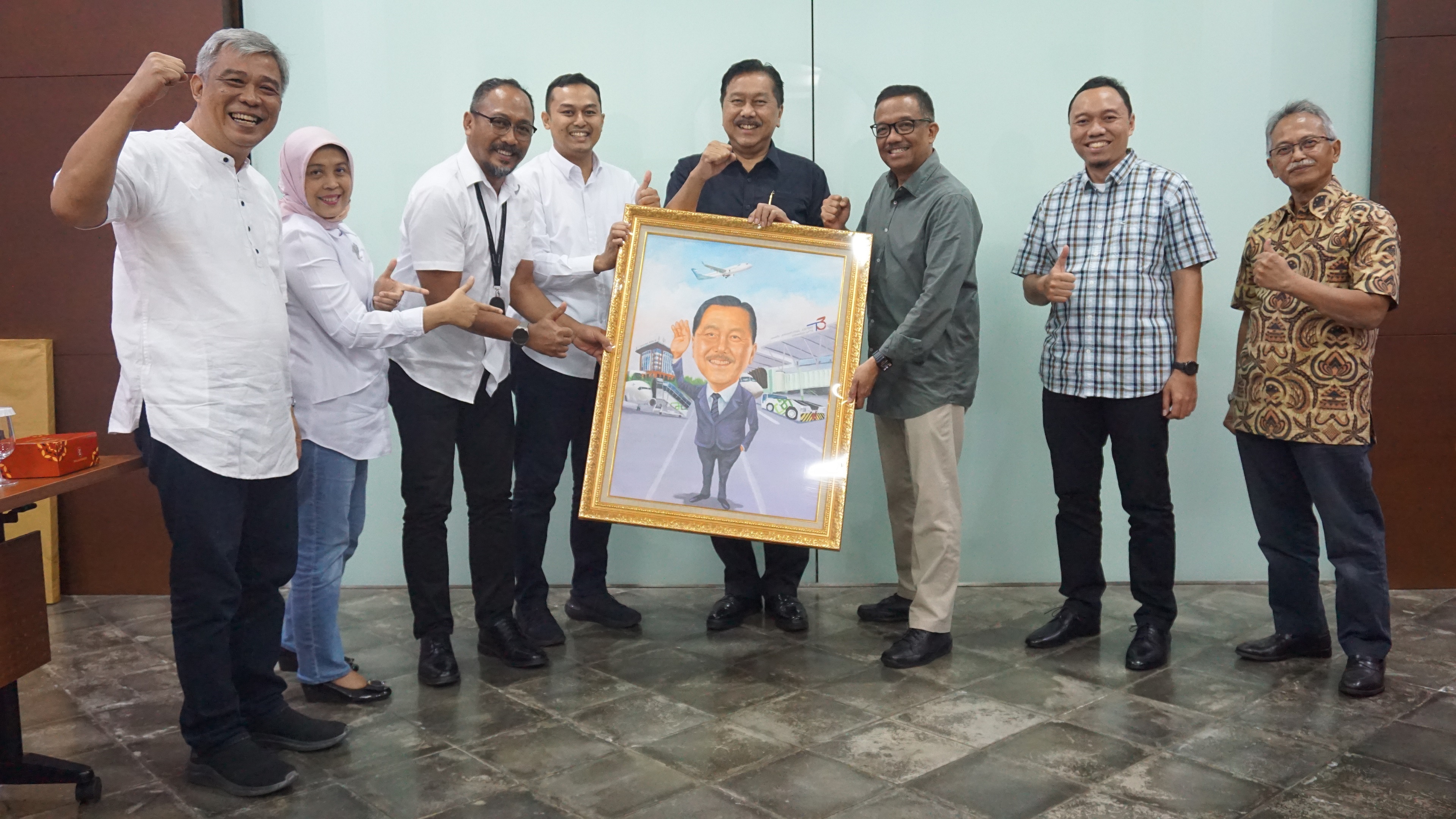 The series of events began with the signing of the Minutes of Handover of Position of Mr. Prasetio to Mr. Ade R Susardi as Main Commissioner PT Gapura Angkasa, followed by giving souvenirs and closing with a group photo event and hospitality.