05 Aug 2022
Corporate Communication
World Environment Day, the history of this commemoration is to mark the opening Conference United Nations (United Nations) on the Human Environment which takes place in Stockholm, to raise awareness about the environment and to encourage political attention and action at the world. This commemoration day is seen as an opportunity for everyone to be part of global action in voicing protection against planet earth, utilization natural resources sustainable, and environmentally friendly lifestyle, therefore it is set on June 5 is celebrated as World Environment Day, this year's commemoration has the theme "Only One Earth" with the slogan "In the universe are billions of galaxies, In our galaxy are billions of planets, But there is Only One Earth, Let's take care of it". Which can be interpreted In the universe, there are billions of galaxies, In the galaxies, there are billions of planets, but Only One Earth, Let's Take Care of this Earth.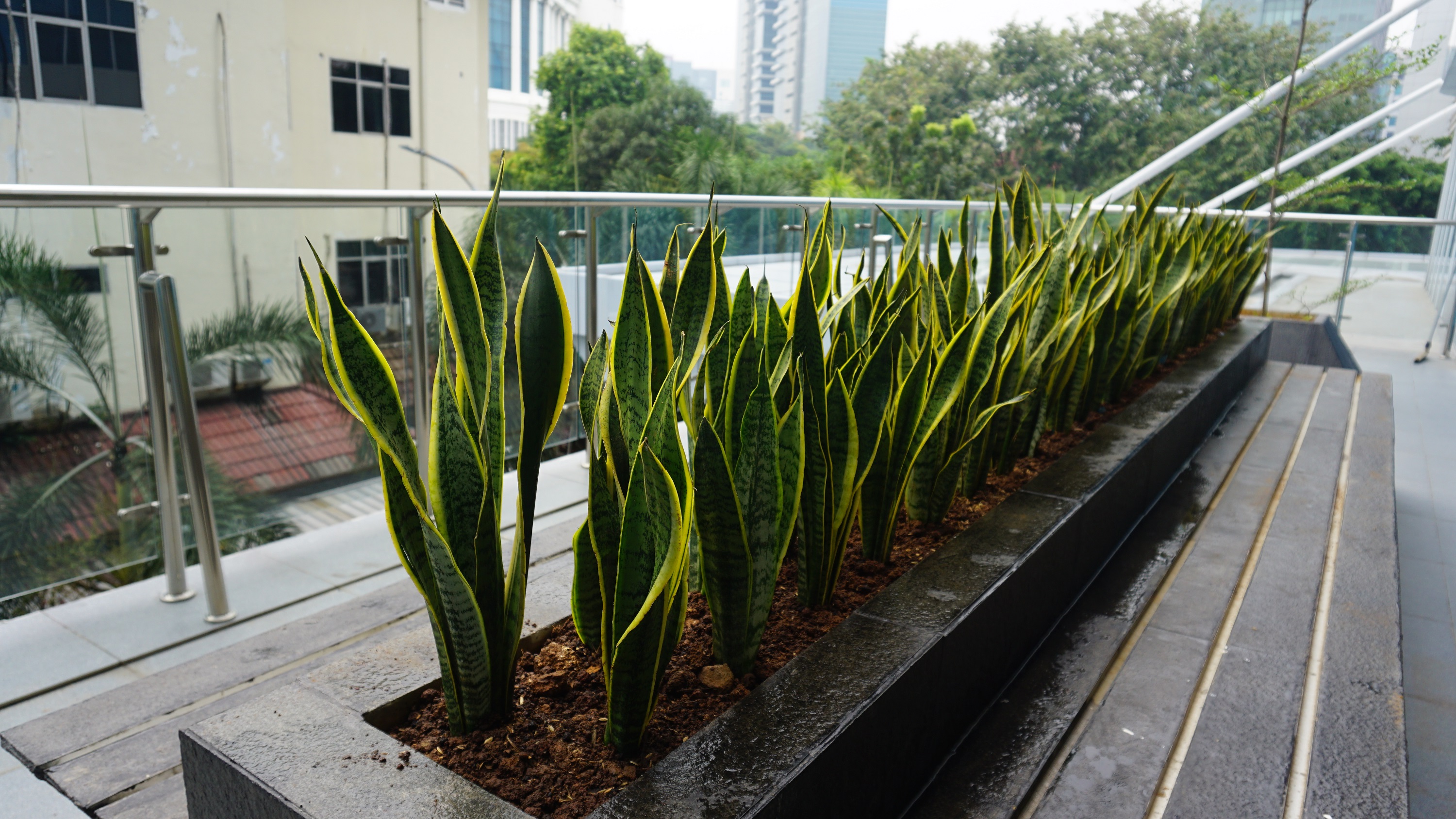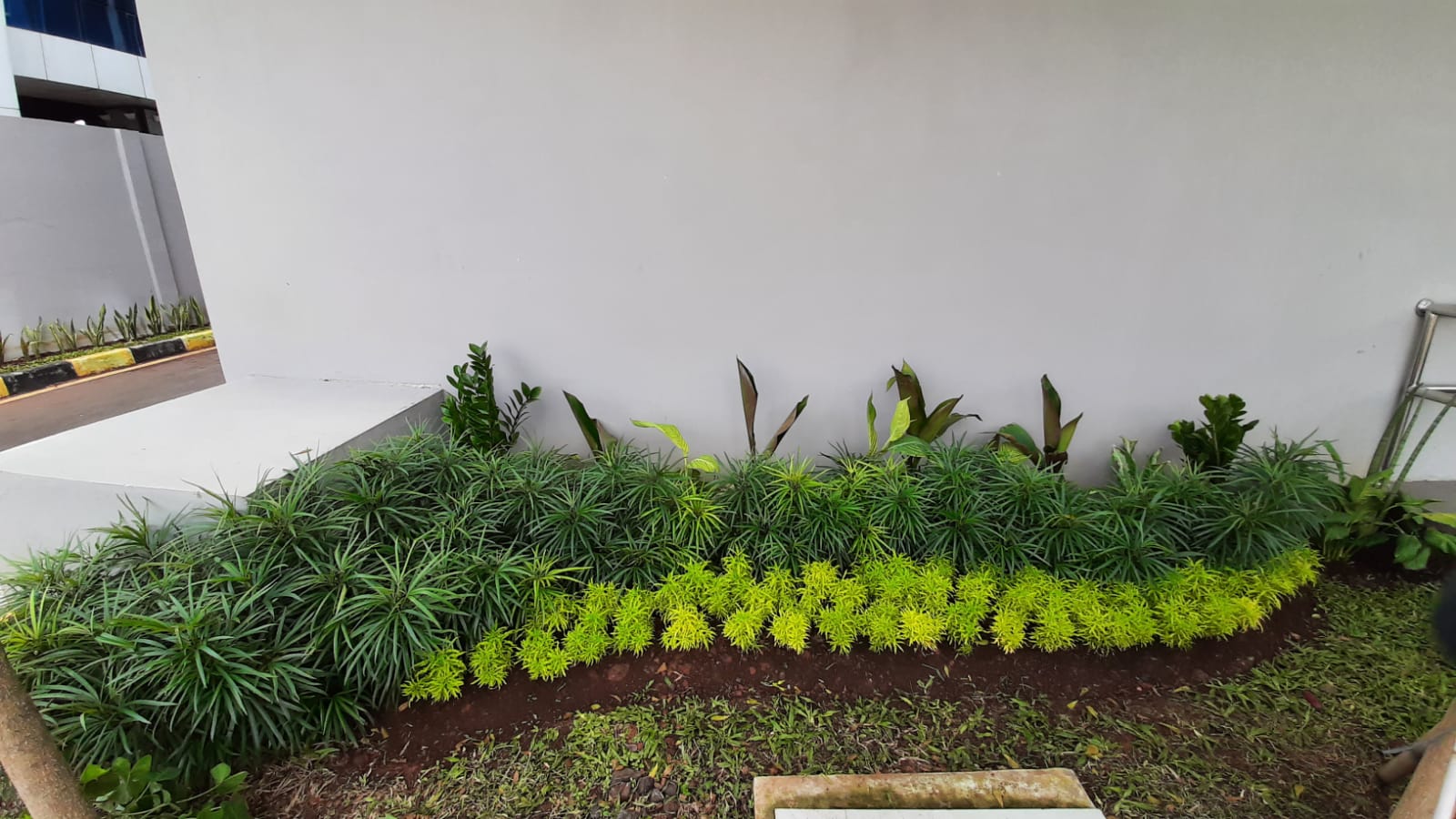 In commemoration of World Environment Day, PT Gapura Angkasa Head Office on Monday, 6 June 2022 participates taking part in the joint planting activity with the theme "From Us to Us". It is hoped that this activity can be a momentum for us to play an active role in protecting the environment, especially the new Head Office environment to be more beautiful and green.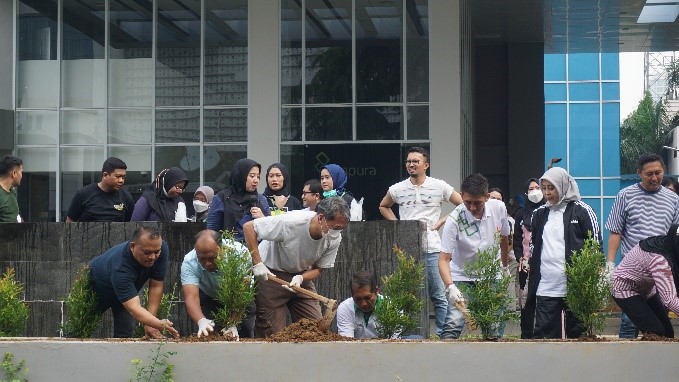 This activity was attended by Mrs. Rini Indrawati as Director of Human Resources & Corporate Strategy of PT Gapura Angkasa, as a representative The Board of Directors at the activity he said that, as a small step in commemorating world environment day starting from the office environment, for that we provide opportunities for employees and invite all Head Office Gapura Warriors to contribute and realizing a more beautiful and green office environment, this activity aims to provide awareness that the office environment must be taken care of starting from ourselves that's why we carry the theme "From Us To Us".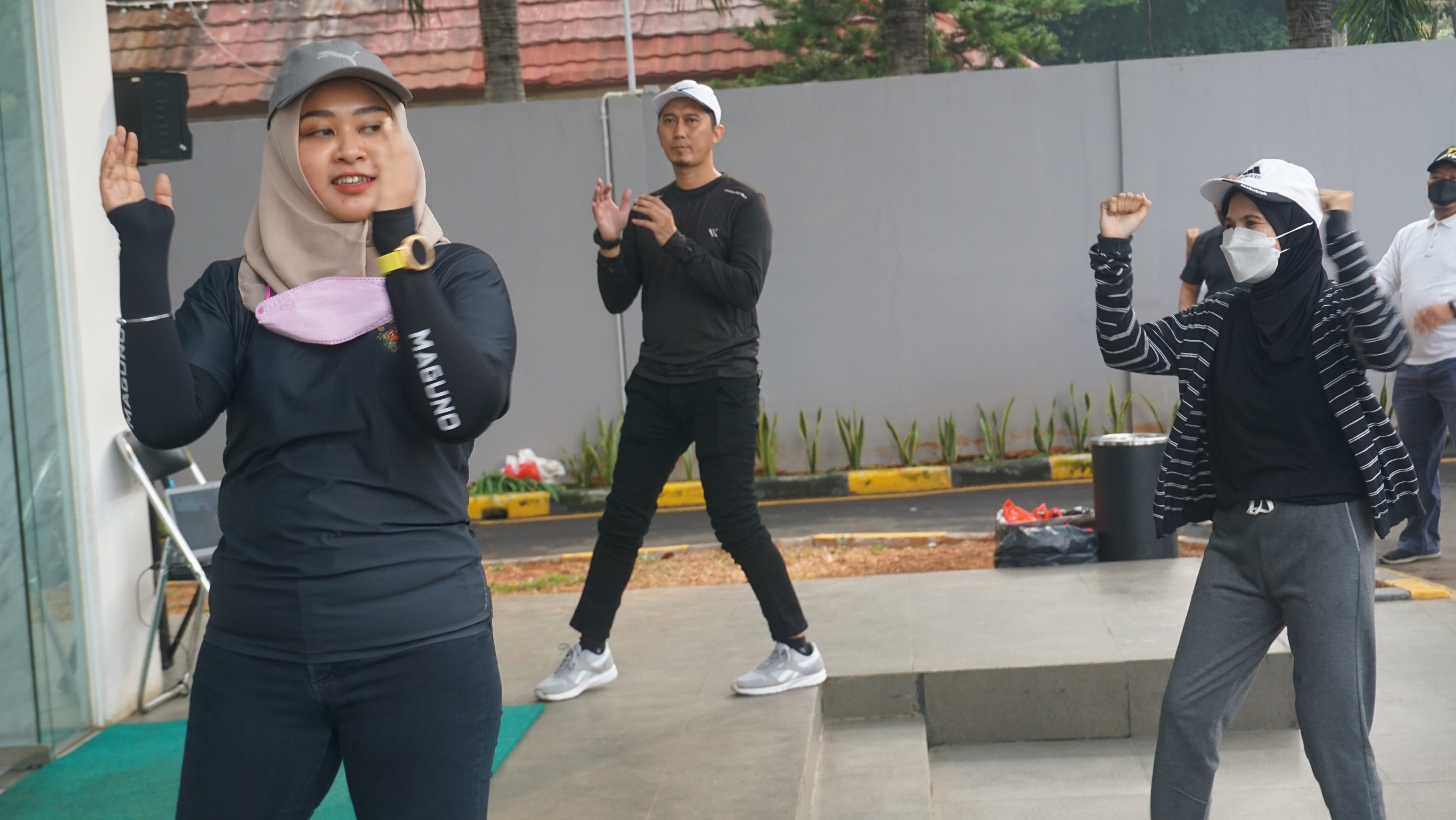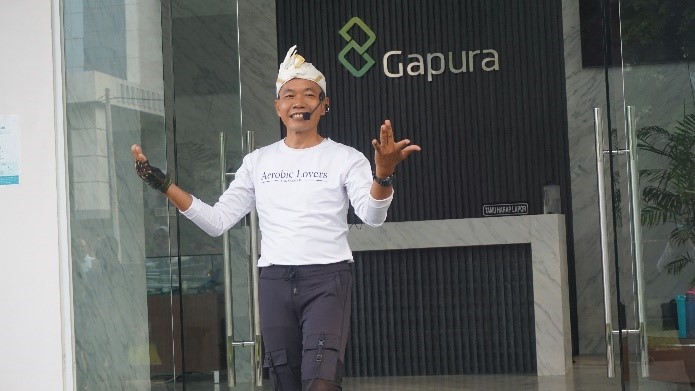 This event was very lively starting with the Ministry of Manpower Gymnastics led by Mr. Ferly and Mrs. Endah, Aerobics Gymnastics led by Mr. Lanang, joint TikTok dance guided by Sister Anggi, followed by breakfast together, and symbolizing tree planting represented by the Vice Presidents and Senior Manager, the next tree care will be the responsibility of each Department, no less interesting in this activity at the end of the event closed with a door prize.
Thus a series of "From Us to Us" Joint Planting Activities in Commemorating World Environment Day that has been carried out by PT. Gapura Angkasa Headquarters, Keep the Spirit of Gapura Warriors!
Best regards,
Corporate Communication