Denpasar - Gapura Angkasa Branch Denpasar again welcomed the arrival of Korean Air after 2 years of suspension due to the COVID-19 pandemic.
Preparations arrival are not only on the air side but also on the terminal side, starting from preparation for check-in, boarding gates, to the arrivals terminal.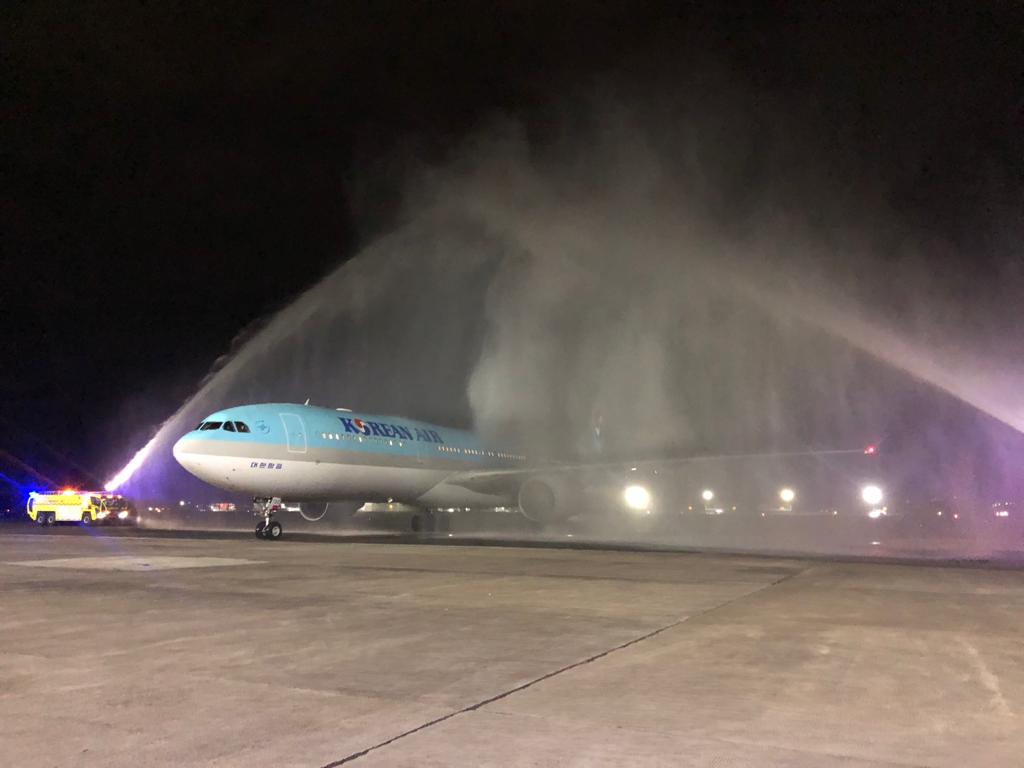 The first landing after Covid-19 pandemic on July 14, 2022 at 23.38 WITA at I Gusti Ngurah Rai International Airport, was greeted with a water salute. This time the flight used an Airbus 330 aircraft with flight number KE629 carrying 282 passengers from Incheon International Airport, South Korea.
The plane returned to Incheon International Airport on July 15, 2022, at 01.10 WITA carrying 113 passengers.